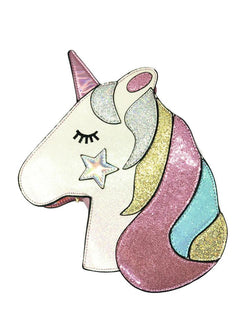 Seeing a Unicorn in the wild is a wish we all share. Stay magical with our Unicorn Handbag and shine BRIGHT with your friends! Comes with a handy chain so this unicorn won't disappear back into myth and legend. ;)
Gold Finish Chain
Quality Stitching and Glitter (won't rub off!)
Zipper Closure
Faux Leather/Vinyl Material
9.5" x 3.25" x 10.75"